What is the difference between "I.S." (international standard), "P.M." (post mount), and flat mount disc brake mounting standards?
Does one have a clear advantage over the other and is there a general trend towards standardization of one over the other?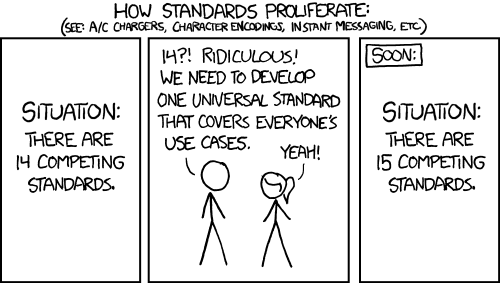 Image source: https://xkcd.com/927/
And why do most people here spell it 'disc' rather than 'disk'. Is this an Americanism vs. British English?