How does one decide which part of a bicycle is the best candidate to upgrade or tune if the goal is higher speed for the same energy? For example, should one upgrade wheels, or tyres, or change to lighter parts, or to reduce aerodynamic drag with fairings?
Is there any way to compare the influence of each part? How much power can you save, and is it significant enough that you can recognize the difference? For example, do aero improvements make sense if speeds are very low and, if not, how can you determine the speed above which it does make sense?
---
We are reinventing wheel here.
Aero formulas from Sheldon Brown
and racing bike chart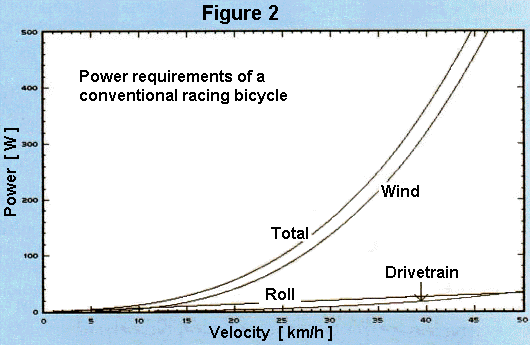 Few similar links answering this question:
- resistance types
- aerodynamics part 1
- aero (exploratorium.edu)
- human body front area depending on pose in case it will be possible to ride in horizontal position drag must be way smaller as front area will be at least 5x smaller.