I ride my Brompton in normal shoes with quill/cage pedals and half-clips:

---
I've done 25-100 miles journeys, and occasionally find the balls of my feet get sore / toes go a bit numb. It feels as though it occurs where there is localised pressure from the leading edge of the cage. My guess is that the sole of my shoe does not distribute pressure enough (although from other questions here, perhaps I have a circulation issue too).
I see that rigid insoles exist for medical conditions. Would inserting one (or just a metal/plastic sheet of some sort) under a normal insole spread the pressure out at all? Would heat-moldable insoles do anything useful?
Would switching to platform pedals be likely to make any difference?
I need removable pedals, so something like MKS Allways, say: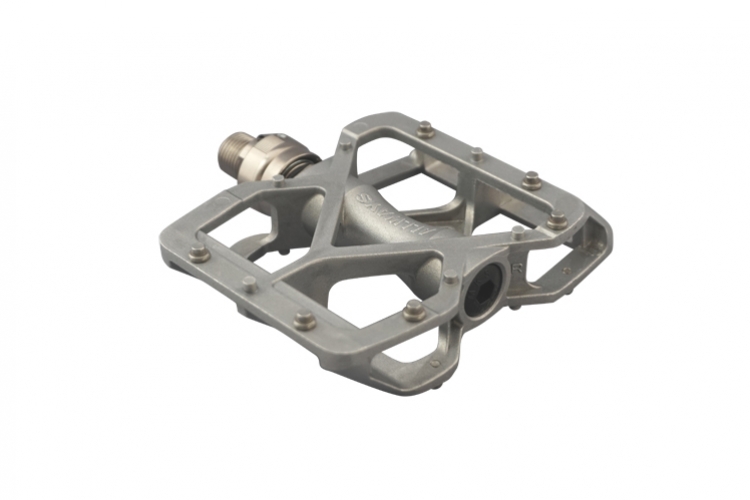 Or, going really DIY, the Esprit cage is bolted on, how about mounting a strip of aluminium L profile over the leading edge to increase its surface area?